bathtime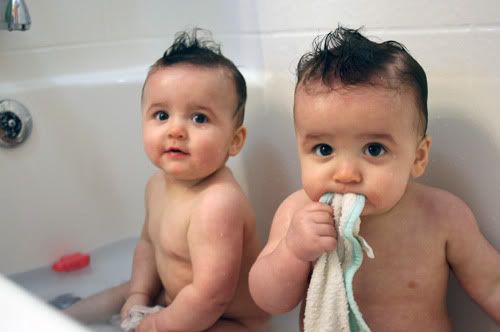 I just started bathing them together. They have so much fun splashing and yelling and they cry when I take them out.
So tomorrow they go in for surgery to have ear tubes placed. They have had ear infections and been on antibiotics for more than a month and it's just not clearing. The doctor says it's a really simple, short procedure. They'll be under general anesthesia but just with a mask, no IVs or breathing assistance needed.
I am typing all these things like I'm totally okay with it, but I don't think I'll wrap my mind around it until it's right in front of me.
I just know that it's what we've got to do, and it's the best thing for them in the long run. Then hopefully next time they get a cold, that's all it will be, and they can get on with their frogs and snails and puppy dog tails.