What are you fighting for?
Last weekend we went to La Jolla to the Children's pool to see the seals. Now, if you didn't know, the Children's Pool is the center of a big debate. Years ago, a walkway was built into the water, forming a cove and making a safe place for children to swim. Well the seals thought it was just perfect and now they hang out there and have their pups and everything.
So now it's roped off and unsafe for swimming, and activists filed a lawsuit to keep the beach for seals. People now go there to see the seals instead of swim, and for the most part, stay off the beach.
I personally think children enjoy seeing the seals and are fine with visiting the other 70 miles of San Diego county coastline.
In the photo of Marlo, you can see the walkway behind her. She and I went almost to the end, where we were right above the seals. Across from us, about 50 feet away on the beach were two men and a boy.
A guy right next to us started yelling at the men on the beach, telling them to get out. He called them names, threatened violence, questioned their parenting skills, and told them to go back to Jersey.
The men on the beach acted like they didn't even hear him. The seals and the children definitely could though.
Graham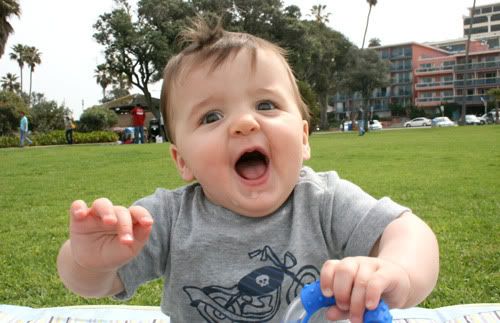 Cash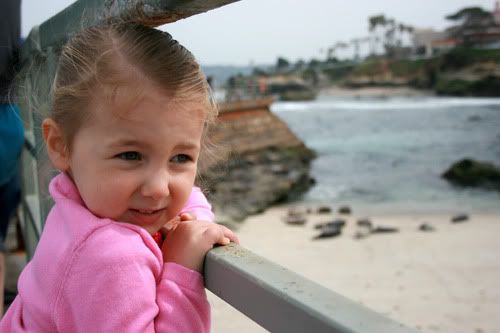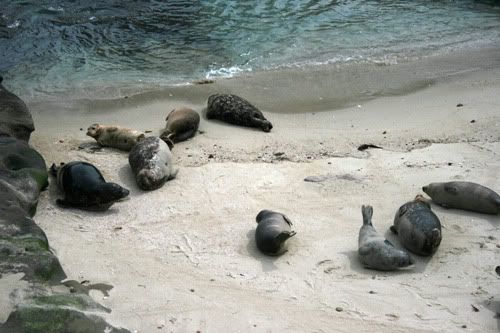 I like the lady in leopard print right at the water.