best time ever
Mark and I went to Las Vegas for
three whole nights
to attend my best friend Molly's wedding and I can't tell you how great it was. Not because we got to sleep in and eat out and stay in a hotel where somebody picked up after ME for a change, but because my dearest friend married her her true love, and so began a life of happiness, and no one deserves it more.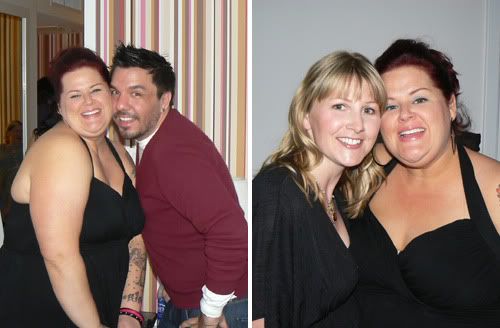 with jase, who had me laughing nonstop
me and my men
my favorite pic
Everyone still cried, even though their vows were things like "I promise to never leave you lonesome tonight" and "You're my good luck charm" and "I just wanna be your teddy bear".
My biggest congrats, Mr. and Mrs. M.
I love you so much.