Happy birthday, Amy Rose
Marlo made this bouquet for you last week when it was still warm enough to go outside in pjs. This was after I asked her to draw you a picture and she made a panda mask that she just couldn't let go of.
You can't blame her. She's only four and she doesn't know what it's like to have the best sister ever. But I do. And if I ever make a panda mask, it's totally yours.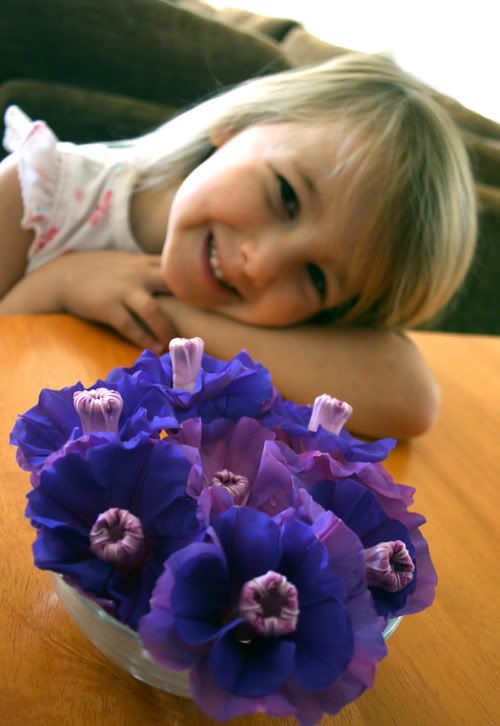 Labels: birthday