Mother's day
How blessed I am to have such amazing role models in my life! I don't have any pictures of my mom from mother's day, but she looked stunning! I stayed with her the night before so I could do her hair and makeup before church. She broke her arm eight weeks ago and doing anything like that is such a challenge. She's such a good sport though. Love you so much Mom!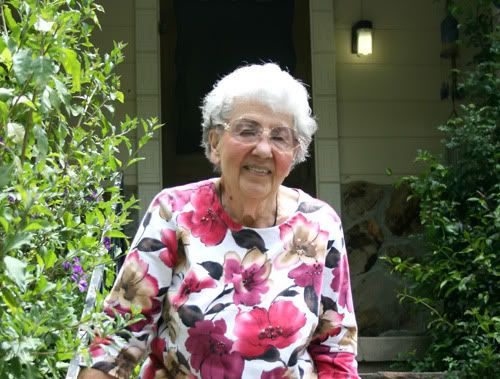 My grandma is 88!
Mark's grandma, the Great R.M.
Mark's mom, who doesn't even look like a grandma!