here they are....
each
(yes, exactly the same)

After an appointment on Thursday, we found that the fluid surrounding the boys was low and that they hadn't been growing as much. It was determined that they'd do better on the outside. So they were born via C section Friday morning, June 26th. They were 34 weeks and 2 days old.
They came out crying (a big relief to me). Graham's cord was wrapped around his arm and each of his legs, so it was a good thing we went ahead with delivery.
They needed CPAP for the first 15 hours or so. It's forced air that enables their lungs to expand so that they can breathe easier. The had IV fluids for the first two days, as well as feeding tubes for a day or so. They only needed the tubes a few times for feeds when they got tired, otherwise they've been taking bottles and even breastfeeding!
I'm so grateful that they're okay and I'm so proud of their progress! They're in the "step down" NICU, not needing any assistance. They're just monitored for heart and breath rates. Hopefully they'll be home in less than a week. They just have to start gaining weight, which will happen in no time because they're eating more every day.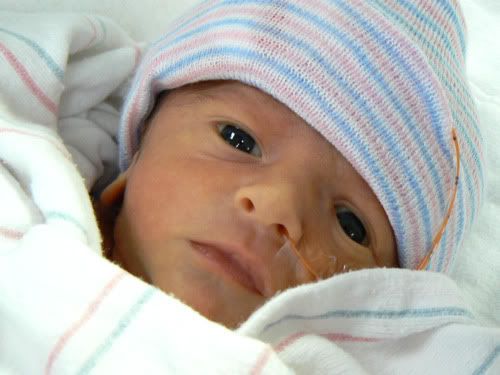 Graham
Auntie Amy & Cash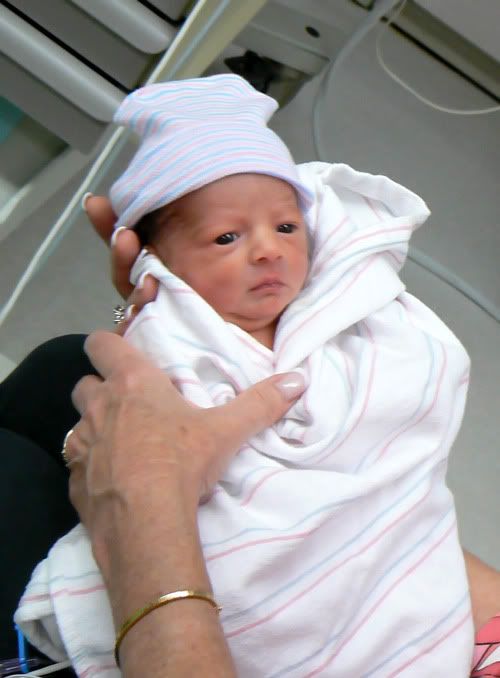 Cash & Grandma Pat
Graham & Grandma
Big Sister in my room
tomorrow I'll try to post some videos. It's taking me awhile because it's hard to figure out who's who (even for me). I think it has something to do with the lack of sleep and the pain meds.
oh, and I think I need to change the name of my blog...