It's over...on to Christmas.
It's hard to get good pictures on Halloween, but here goes: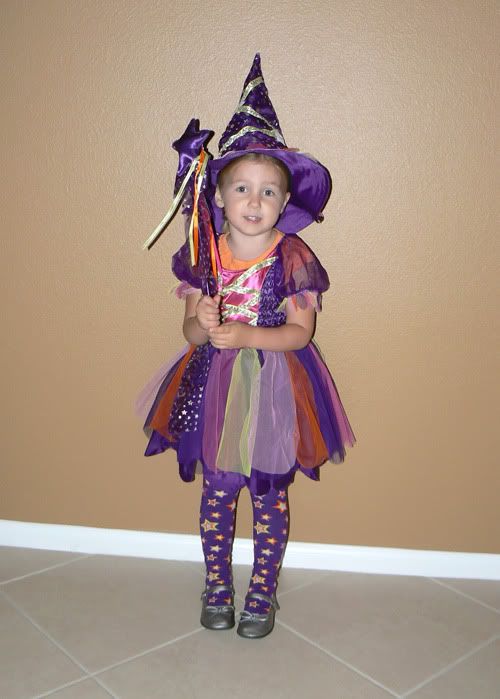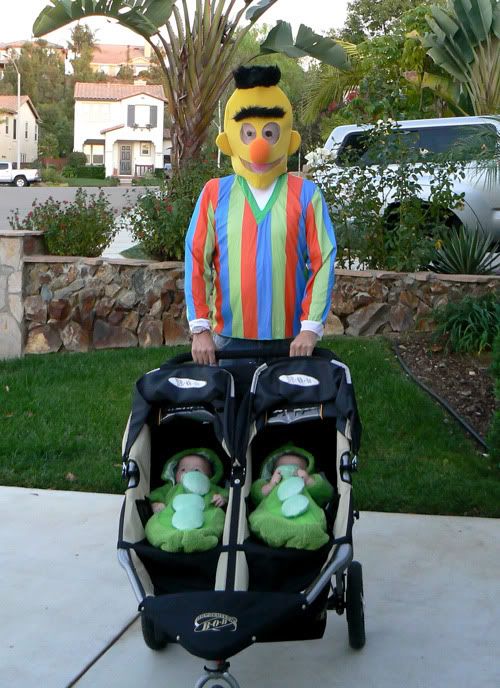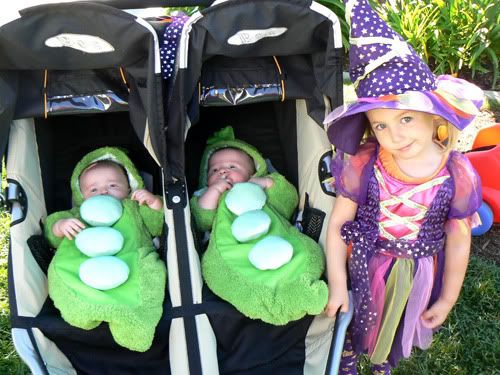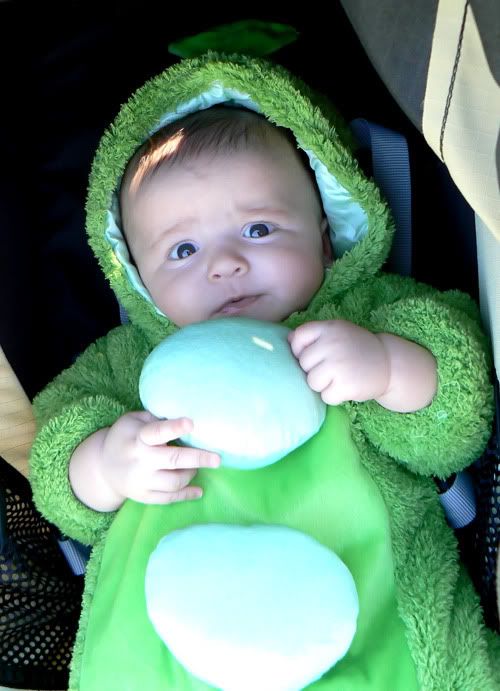 Cash does not like the paparazzi. Graham's top pea was soaked because he kept trying to eat it. And how hilarious is Mark?
It was the best Halloween I've had in years. We went to the town center in the morning for some kid activities and a parade. The boys were roasting in the 76 degree weather.
Mark lined the garage with black tarp and went all out decorating it. Kids had to come in to get their candy. I dare say it was quite a hit. Our next door neighbor took Marlo trick-or-treating for us while we got the boys to sleep. So much fun...I love our new neighborhood!