these yahoos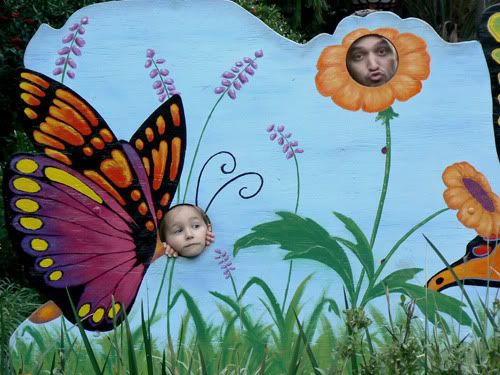 We went to Wild Animal Park the other day. The weather was so nice, like 83. It's usually way too hot.
So the boys cried practically all the way there and all the way home. They really don't like their carseats and it makes everyone pretty miserable. So needless to say we won't be driving up north at Christmastime.
I don't know how will make it all. The logistics of traveling when I have 3 in car seats is enough to make my head spin. But not seeing my fam is gonna break my heart!
I dunno...too much to think about!