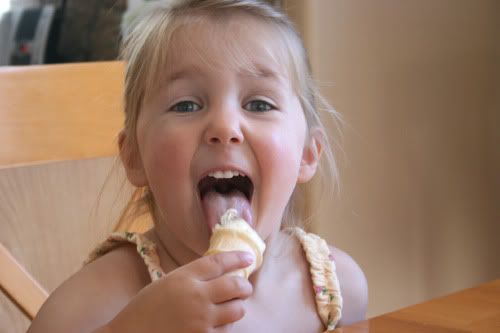 Marlo's wheels are always turning. When she sees a treat she immediately tells me she needs some "healthy food" because she thinks once she has something good for her that there can't possibly be any reason why she shouldn't have something full of sugar.
Oh and she told my parents, who watched the kids while we were in Las Vegas, that her mommy lets her ride in the front seat of the car.
She can be pretty sweet too. When we came home she said, "Mommy I missed your whole body!" (sigh...I do too)
And a recent conversation:
M: "I like how you got made."
Me: "What do you mean?"
M: "I like your skin and your face and all of your stuff".