if you know my best friend Molly...
then you know that her wedding invitations couldn't be more perfect: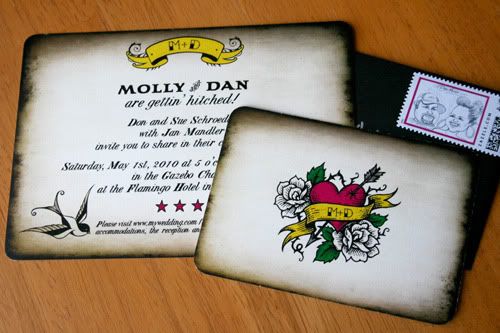 I am so excited for her and her beau. I can't wait till the big day. My mom and John are going to watch the kids for us...I'm trying to squeeze three nights out of them.
It's hard to believe I haven't seen Molly since Christmas 2008. She has been the most amazing devoted friend. And I always thought I'd be right by her side for all the planning of this important time in her life. But with three kids 3 and under, it's been tough to be there for everything and that just breaks my heart.
Anyway, I'm so looking forward to the wedding. I just hope I'm not a blubbering mess the whole time.
Love you so much Molls.