rough + tumble
These two party so hard. They are covered in bumps and bruises. Graham always has a scratch on his face and Cash is always bleeding from his mouth somewhere.
They got haircuts awhile ago...the stylist didn't see my vision but I still think they're pretty cute.
Cash in front.
There is no longer a bookcase blocking the stairs and they don't play on them like I thought they would. They mostly like to go up to Marlo's room and jump off of her bed.
Graham understands everything you say to him. He's really starting to talk but even when he didn't, you always knew what he meant. He's really engaging and he has this little smirk that just gets me.
Graham giving loves

I don't have many pictures of Cash looking at the camera. He's always in motion. Climbing, jumping, running in circles. I'm waiting for him to just start scaling the walls. He loves his blankies and his binky and his duck, and likes to have all of them at once. He also really loves his dad and requests him several times a day by saying, "I-ant-da-yee".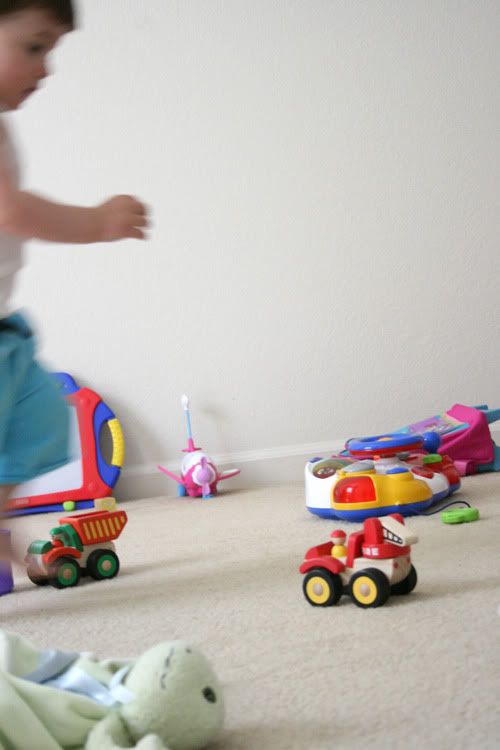 Cash