Crash and Bang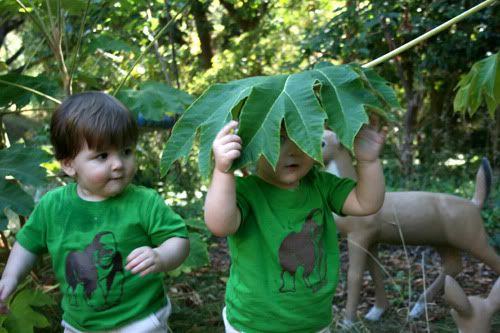 It's my stepdad's nickname for the boys. I don't know if I've told you that already but I'm too tired to look. Anyway it's pretty accurate. In fact, it may even be an understatement.
We had a great time in Napa this past weekend. Cash and Graham had a great time getting into everything they weren't supposed to. The best was when John asked me "Do you think they'll mess with the stereo?" Let's see...
Does it have buttons to push?
Knobs to turn?
Does it light up?
Did you spend some nice money on it?
If they can't eat it, they will break it.
Got to see my best friend's girl Olivia for the first time. What a little sweetheart. She is just an angel baby, I tell you. Maybe she'll let Marlo be her big sister.
By the way that's MY sister holding her and she's a natural ;)